Explaining The Different Types of Bets You Can Make on Baseball Games and Players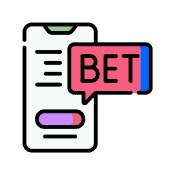 Consider this a "how to bet on baseball" quick study. There are similarities to football and basketball betting, such as parlays, prop bets and futures. But betting on baseball also means money line and run line wagering. You can place bets before the NCAA or MLB seasons begin on who you think will win the championship at the end of the year.
Let's take a quick look at some common and not so common ways that you can bet baseball online, and then we will refer you to the top baseball betting sites where you can get started in minutes with a nice welcome bonus.
The bet types explained in this guide apply to baseball playoffs and baseball World Series betting, and are compliant with baseball betting laws.
Top US Friendly Sportsbook To Place Baseball Wagers In 2023
Bovada Sportsbook: Top Rated Site For 2023
Bovada Sportsbook offers a wide range of baseball betting types, ranging from simple moneyline bets to live, in play bets. Other reasons we love this brand for baseball betting include:
Generous 50% sign up bonus up to $1,000 on first deposit
Wide range of betting lines, odds and wagering options for MLB and College Baseball
Live betting is available both online and through their mobile sports betting app
Bovada also offers a full services online casino, poker room and race book.
Baseball Bets Explained Covering Money Lines, Totals, Spreads, Props And More
Betting the Baseball Money Line
This is also known as a side bet. In basketball and football, you bet on a point spread. That is what tells you which team is the favorite. In legal baseball betting, this is known as the money line. You are simply betting on which team will win a specific baseball game, giving up or receiving no runs. The money line in a recent matchup between the Detroit Tigers and Baltimore Orioles was listed as follows:
Detroit Tigers -130
Baltimore Orioles +110
When you bet the baseball money line, the bottom team is always the home team, so keep that in mind. A team with a ( + ) in front of its odds means that you can profit by that amount of money when you wager $100. A ( - ) sign tells you that you have to bet that much money to profit $100. That is all there is to betting the money line in baseball, whether you prefer MLB pro or NCAA college action.
Betting Baseball Totals
The most popular legal baseball betting sites will also allow you to bet on a baseball contest without picking a winner. Betting baseball totals works just like over / under wagers in basketball and football. If you notice that the upcoming Arizona State versus Stanford college baseball game has 2 lousy pitchers, you may want to bet over the total. If their offenses are poor, and 2 strong pictures are starting, you may want to bet under the total. Here is how that may look:
Arizona State/Stanford Over 7.5
Arizona State/Stanford Under 7.5
You are simply placing a bet before the start of this game on the amount of combined runs you think both teams will score being over or under 7.5. In most cases a game must go the full 9 innings, or at least 8.5 innings with the home team leading, for your baseball totals bet to have action.
Betting Baseball Run Lines
When you bet baseball run lines, you are giving or receiving 1.5 runs in most cases. The top Internet sportsbooks which are legally licensed for baseball betting will sometimes offer run line betting with 2.5 runs at stake, but this is a rarity. That is because baseball games, even between a very strong and very weak team, usually have either 1 or 2 runs separating the winner from the loser. The favorite will be laying 1.5 runs, and the underdog receiving 1.5 runs added to the score at the end of the game. Here is an example:
San Francisco Giants (Madison Bumgarner) -1½ (+155)
Pittsburgh Pirates (Edison Volquez) +1½ (-175)
With baseball run lines, the pitcher for a particular team is usually listed. You can see here that a $100 bet on the Giants means you stand to profit $155, but they need to win by 2 runs or more. The Pittsburgh Pirates can lose by 1 run or win outright, and you have to wager $175 to profit $100 in this example.
Betting Baseball First Halves
Some Internet sports betting sites will allow you to bet on the outcome of the first half of a baseball game. This includes college and professional baseball, and is usually defined as the first 4.5 innings. In some instances this will be a 5 inning bet. Some of these wagers are expressed in a money line, with others offered as a 1/2 run line. Favorites will be giving up 1/2 run if you play the run line, and underdogs will be receiving that 1/2 run advantage. The odds you receive on a baseball first half money line will differ depending on the strength or weakness of the team you bet.
Baseball Parlay Betting
You can risk a small amount of money in the hopes of getting a large payday when you bet baseball parlays. A parlay is simply several wagers added into one large bet. The top legal baseball betting sites will allow you to combine money line, run line and totals wagers into a single parlay bet, and some allow mixing NCAA and MLB action. If all of the teams on your parlay card win, your overall baseball parlay bet is victorious. Selecting multiple bets from your online sportsbook user control panel will instantly show you how much a particular wager can return. 3 team parlay baseball bets commonly pay 10 times your original wager, and sometimes even more.
Proposition Bets in Baseball
Prop bets are some of the most enjoyable wagers you can make on a baseball team or individual player. These bets include how many strikeouts a pitcher may have in a game, and which team's pitcher will throw more strikeouts than the other. You can also bet on a team scoring over or under a specific amount of runs, and whether a player will strike out or reach base safely. Proposition bets are constantly updated and added through the exciting new live betting option which allows you to place wagers on baseball action while a game is being played.
Baseball Futures Bets
Quite simply, this is a bet on some baseball occurrence in the future. The most common baseball futures bet is placed on who you think will win the World Series. You can make this bet before the season begins, throughout the regular season and the playoffs, and when you time your wager correctly you can receive some very attractive odds. Futures bets include which team will win the division or pennant, which player will have the most home runs at the end of the year, and which pitcher will throw the most strikeouts.
Betting on Season Wins
This is basically a futures and prop bet. At the beginning of the season, you can attempt to predict the number of games your favorite Major League Baseball team or NCAA college squad will win. This is usually offered as a over/under bet.